Synovus focuses on making its customers more efficient at creating and using custom Automated Test Equipment (ATE) in the lab. Unlike manufacturing systems, lab applications require a greater level of flexibility which quickly highlights the main weakness of custom ATE: the lack of reliability and losing valuable time troubleshooting the system.
Consider this very typical case: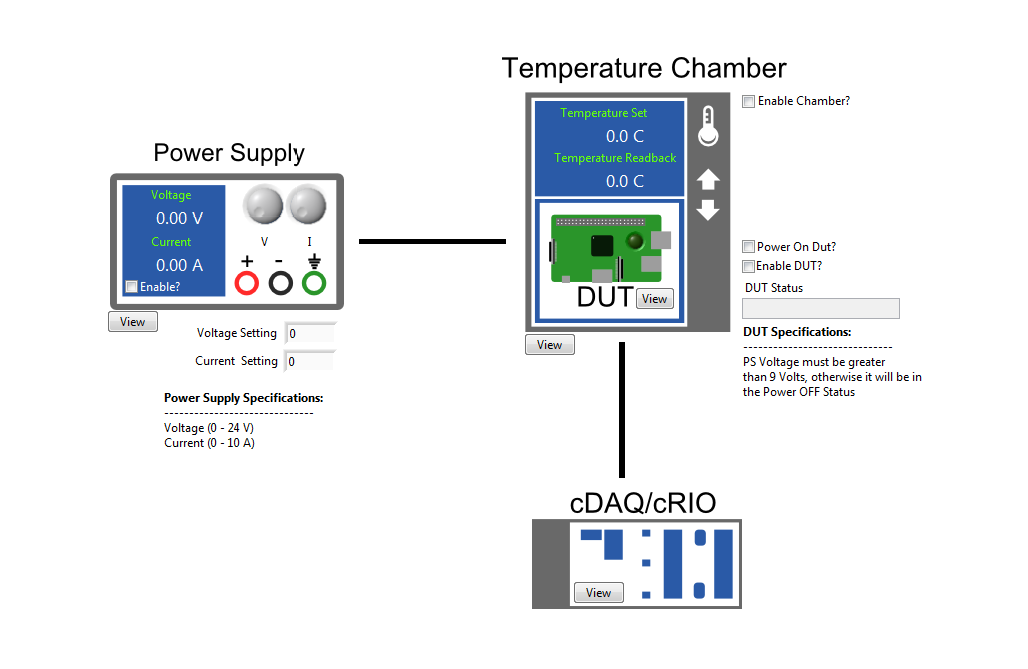 Testing labs must be able to adapt to their customers' specific test plans which typically use multiple pieces of equipment that must be simultaneously controlled to each client's specific test plan. Synovus' new "Testing lab package" offers both high reliability and flexibility at a lower cost than other custom solutions. It includes:
Symplify™ license
SBX™ enclosure
Open source drivers that you can customize to control:

Temperature chamber Watlow F4 controllers
Power supply
Multichannel digital multimeter

Option to monitor test results in the cloud
Extra drivers such as oscilloscope, flow meters, process calibrators and others can be designed by your own employees based on Symplify™' templates or supplied by our team.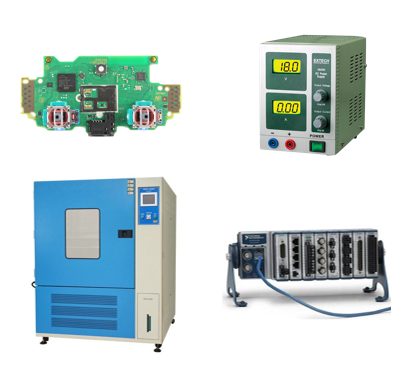 The images a dashboard created with Thingsboard open source Internet of Things (IoT) platform and showing data acquired with a Symplify™ application: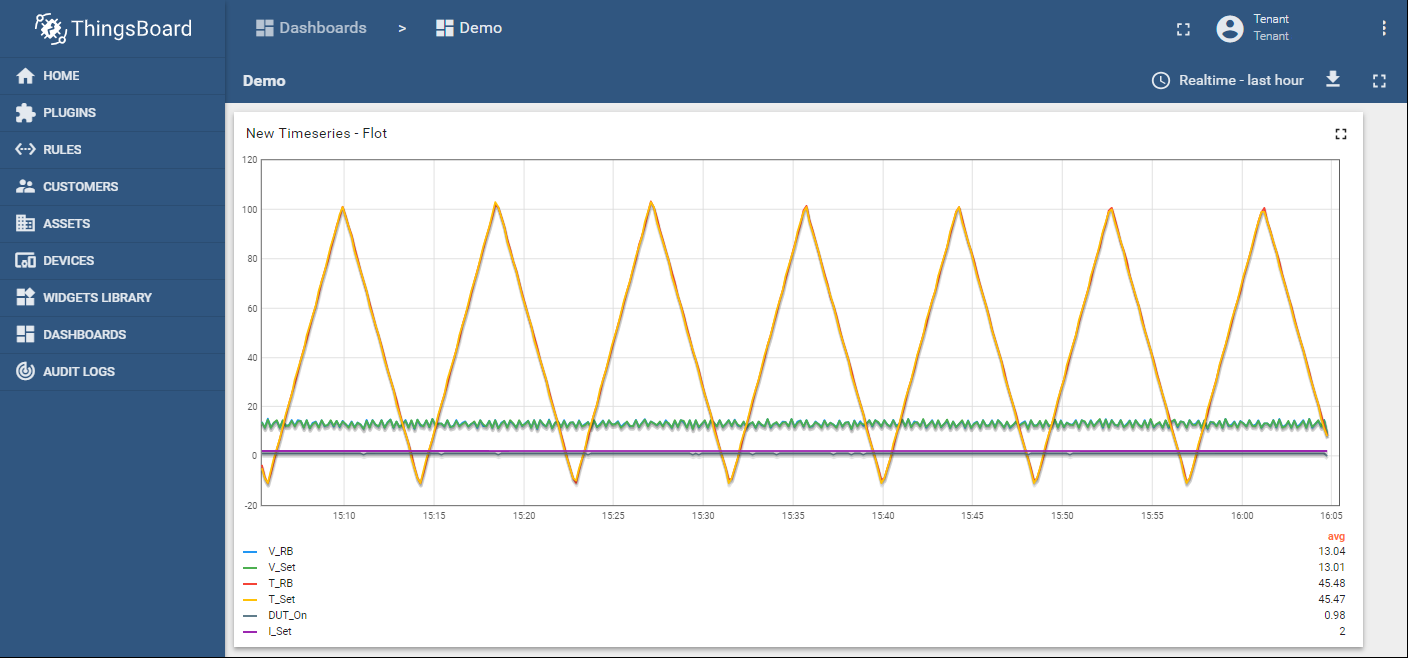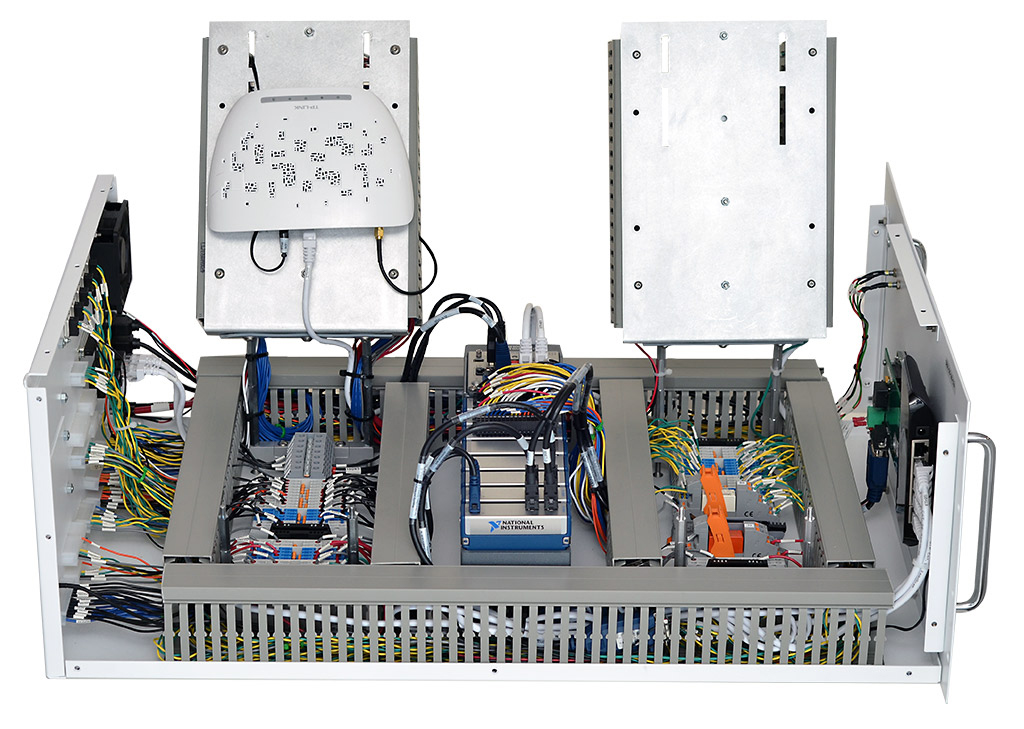 Synovus' SBX™ enclosure is a standard 19in rack enclosure designed to be easily reconfigurable while offering a high-level starting point for all your low-power electrical connections. It includes:
CompactDAQ chassis with digital inputs, digital outputs and analog input cards
Watchdog timer and E-stop circuitry including external contacts
8 relays for high current needs
Extra digital inputs and digital outputs
Each SBX™ can be further customized with other modules with National Instruments C-Series to measure temperatures, strain, pressures or any other type of transducer.
With a reliable software and hardware platform, you will quickly be creating custom tests with Symplify™ script engine and monitor the execution of the entire system on graphs. Most importantly, when things do not work out the way you expect them to, the System Log, Error Handler and Visa Advanced Interface (VAI) will provide you with the details about the execution that you need to quickly understand and address the problems.
With our testing lab package, you will be on your way to run tests faster, with fewer resources and ready to answer your client's questions in
     60 seconds, 24/7 ™.