Discover Battery BMS HIL simulator
Discover Battery ("DB") leads in the design, manufacturing, and distribution of Lithium batteries to replace standard lead-acid batteries in motive power and energy storage applications. This new technology from DB offers significantly higher power and higher energy density.
Synovus delivered an Automated Test System (ATS) to help address typical challenges of testing and validating embedded products. Find out what features and design decisions were key to meet our objectives and why DB improved code quality while speeding up their firmware release process from 3 months to 2 weeks!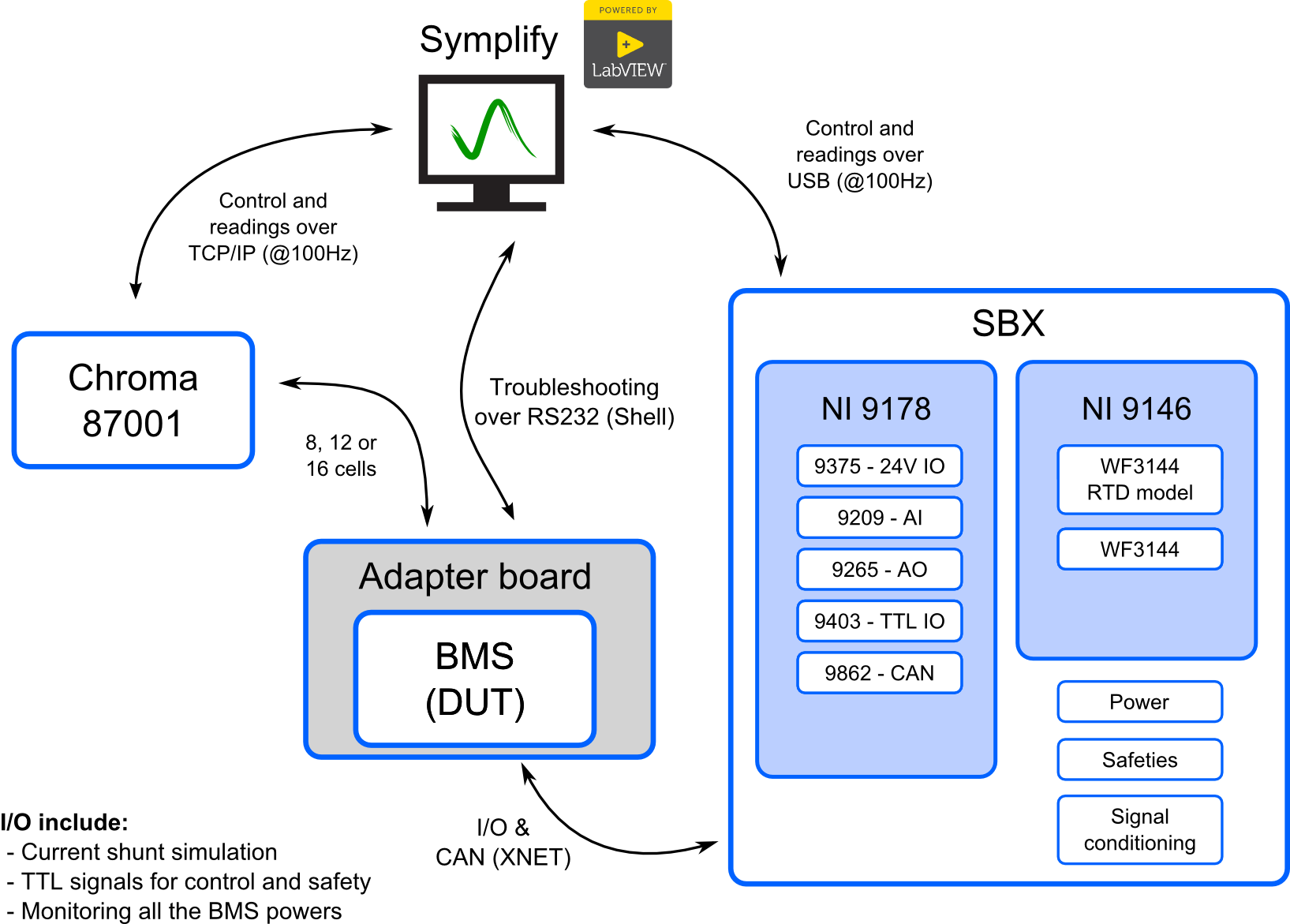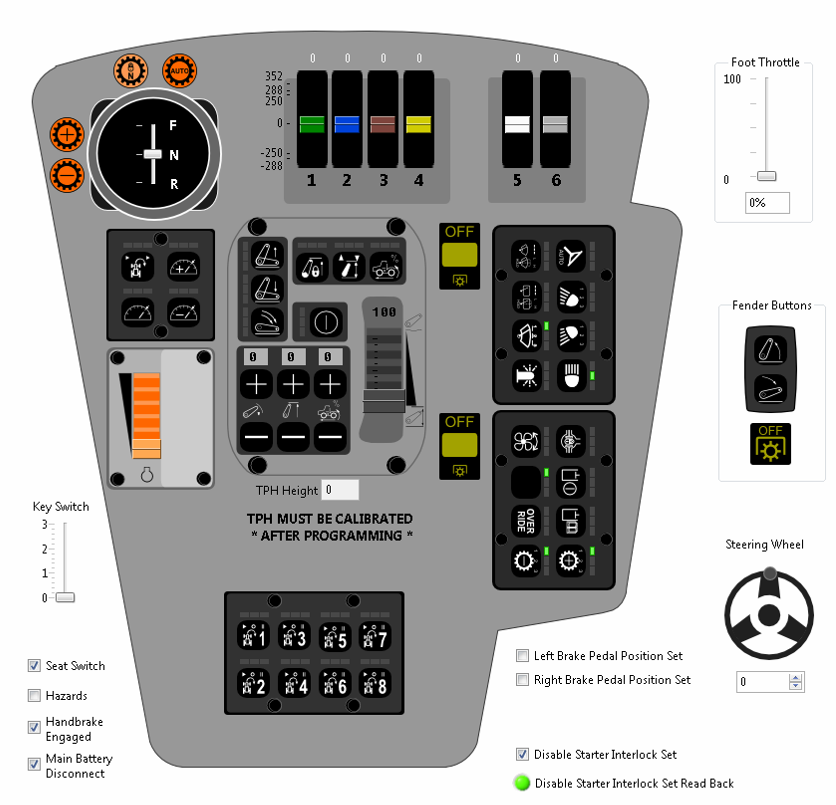 Buhler Versatile Simulator
Buhler Versatile is the largest Canadian manufacturer of agricultural tractors. They offer more than 20 configurations of tractors, each one supporting a large number of options. To accelerate their development, Versatile hired Synovus' services to create a tractor simulator so that their engineers could quickly test and troubleshoot new features. By replicating each of the components found in a real tractor, Synovus delivered a simulator that offered a reduction of 75% in troubleshooting time and a 30 fold increase in the frequency of testing.
Measurements from cameras
Some of our clients express the desire of making contactless measurements from images. The benefits of this technique are numerous including higher safety (no probes to apply on high voltage or high temperature components) and allowing for multiple measurements of temperatures or dimensions from a single exposure.
In two instances, our clients made significant savings by using this measurement technique (in one case >$1M). You can read more about these in the paper below.