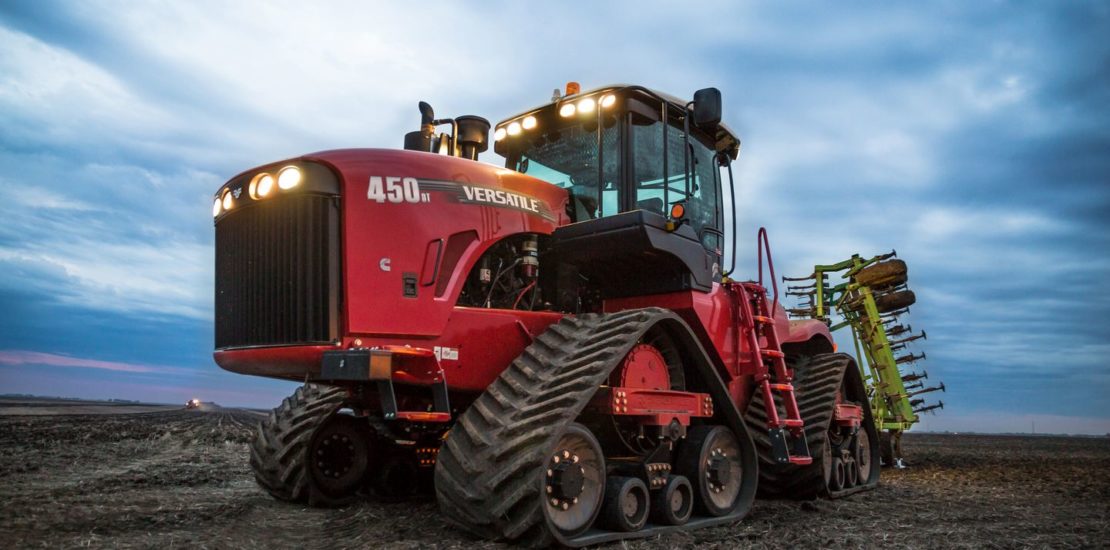 Winnipeg based Versatile has selected Synovus Solutions to provide them with a new Hardware In the Loop (HIL) automated test system to improve the test and validation of its tractors. The project, to be completed in 2017, will take full advantage of Synovus' Symplify™ and SBX™ platforms to deliver a test system that will have the capabilities to autonomously validate new iterations of Versatile's designs. These new capabilities will shorten Versatile's time to market while maintaining the high quality of its products.
One of the major appeals of Synovus to companies like Versatile is the flexibility of our test systems. With a single test setup, Versatile will be able to test all of its current tractor configurations as well as upcoming ones. Thanks to the SBX™ and CompactRIO platforms, our clients know that both hardware and software aspects of the HIL test system will be able to quickly adapt to new configurations and new components as their products evolve.
Versatile is a division of Buhler Industries Inc. (TSX: BUI) and is the only Canadian manufacturer of agricultural tractors.