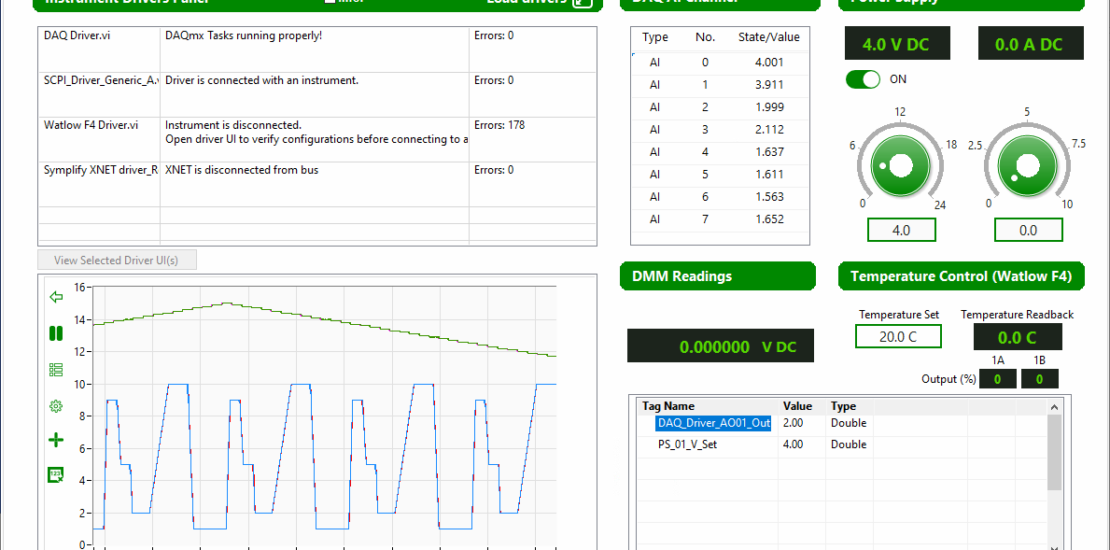 Synovus is pleased to release Symplify Now!™ for the general public. Unlike previous versions of our tools, Symplify Now!™ is a pre-compiled executable for clients who need to run automated tests with their instruments today, with no development required.
Running automated tests is now available in an instant.
This new tool includes all the features available in the Symplify™ development platform in order to run scripts, view any data point on graphs and monitor the performance of each portion of the application. It also already includes the following drivers that can be used to communicate with your equipment:
NI DAQmx driver (4 tasks)
Generic SCPI driver (Power supply, loadbank, dmm, etc.)
Watlow F4 driver (environmental chamber)
NI XNET driver (read only and configured with .dbc file)
Oscilloscope driver (specific brands support)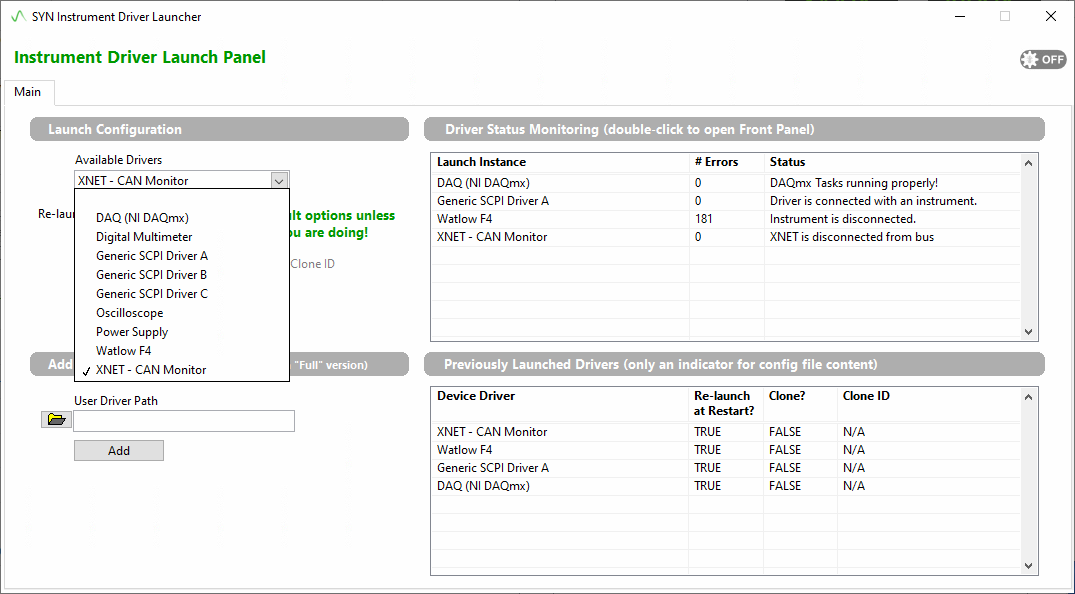 If you require more features than what is included in this application, our open solutions offer you 2 simple paths forward:
Load and run any custom VI created in NI LabVIEW within our executable
Use the Symplify development module and NI LabVIEW to create your own application and build them
You can stay confident that your initial investment will save you time today and in the future since the code (drivers and user interfaces) that makes up Symplify Now!™ is available in the development environment.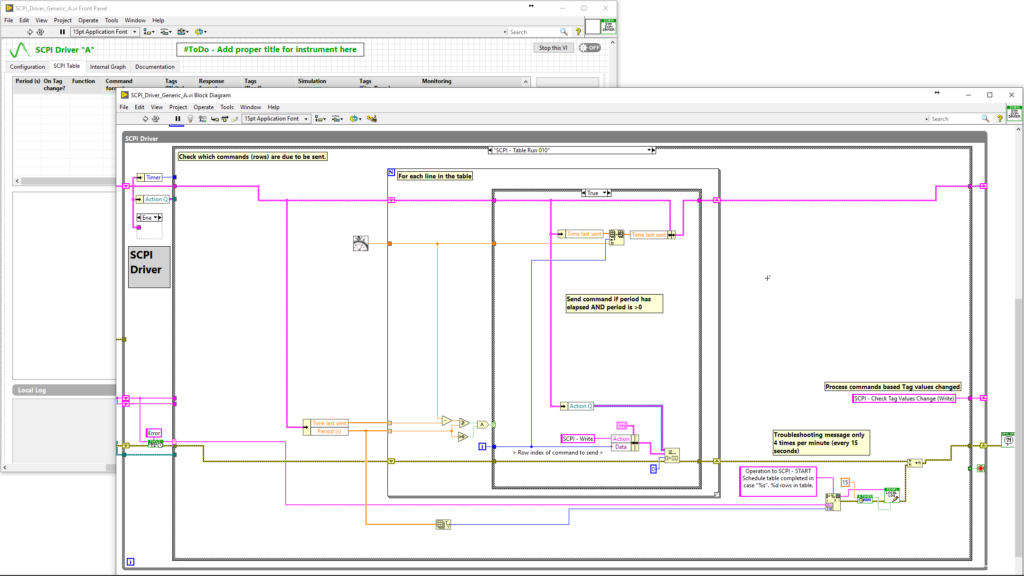 The evaluation version lets you run any test under 30 minutes for free, forever. You can also request an extended evaluation version directly from Synovus or from Testforce to run longer tests.
You can watch videos to see how easy setting up your next automated test can be in our Video section.
Authorized distributor of Symplify Now! and NI products: