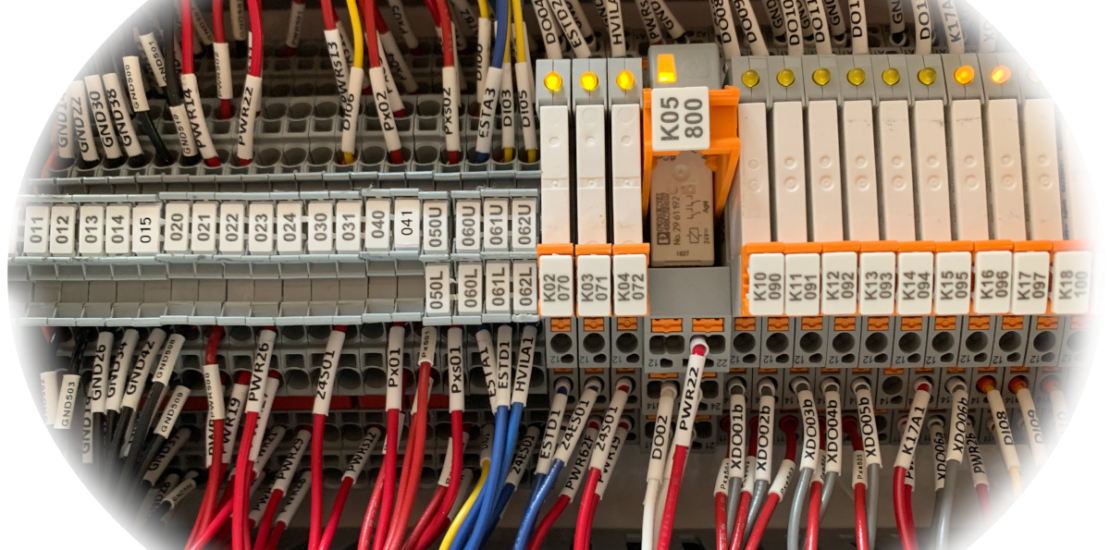 Synovus is pleased to announce the release of a new standard SBX enclosure for HIL test systems. With a 6U (10.5in) height and 26in deep, it still fits in any 19in rack but offers broader range of IO and a lot more processing capabilities.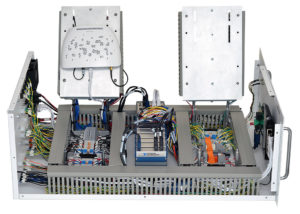 At the heart of this new enclosure is a high-end NI cRIO-9049 . With a dedicated quad-core CPU and a large Kintex-7 FPGA, it's capable of meeting the most demanding modeling application and closed-loop control within 10-25µs. The basic Inputs and Outputs modules are all capable of updates :
NI 9375 – 16 digital inputs (7µs) & 16 outputs (500µs)
NI 9205 – 16/32 Analog Inputs up to 250kS/s
NI 9265 – 4 analog outputs (10µs)
NI 9203 – 32 TTL I/O (7µs)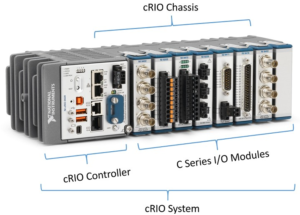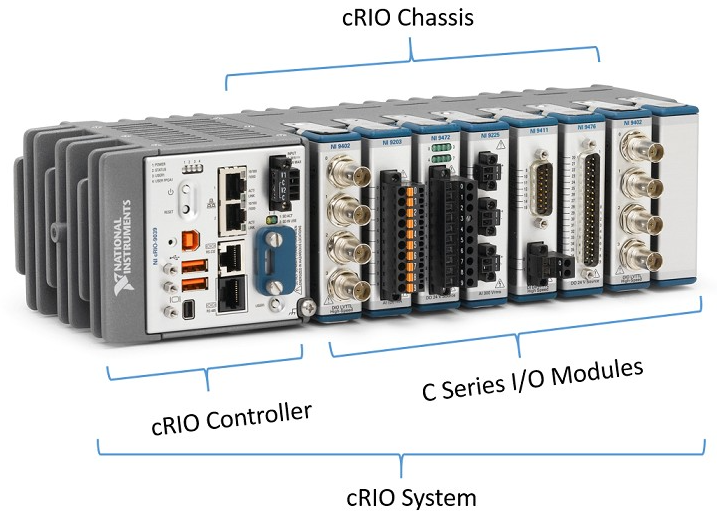 This leaves at 4 slots open to add your specific modules. Standard DB37 connectors are located at the back of the enclosure to quickly accommodate any C Series module with a DB 37 connector such as:
NI 9264 – 16 analog outputs (40µs)
NI 9203 – 32 TTL I/O (7µs)
Other expansion ports on the enclosure can also be used for these typical modules:
9860 – 2 ports X Net
9237 – 4x 50kS/s bridge
9234 – 4x 51.2kS/s ±5V
9231 – 8x 51.2kS/s ±5V
2 channels oscilloscope (Oscilloscope channel #1 is channel #16 on 9205)
The SBX family of products has been at the center of our solutions as a custom products since 2015. The SBX-420C (4U height, 20in deep) released last year with a standard 4 slots CompactDAQ and 68 I/O meets the requirements typical Automated Test Systems (ATS.)
The newer SBX unit maintains the proven E-stop and watchdog circuits as well as many isolated digital inputs/outputs to interface with other equipment.

Visit NI website to know more about the CompactRIO systems.
You can download the complete SBX flyer here.