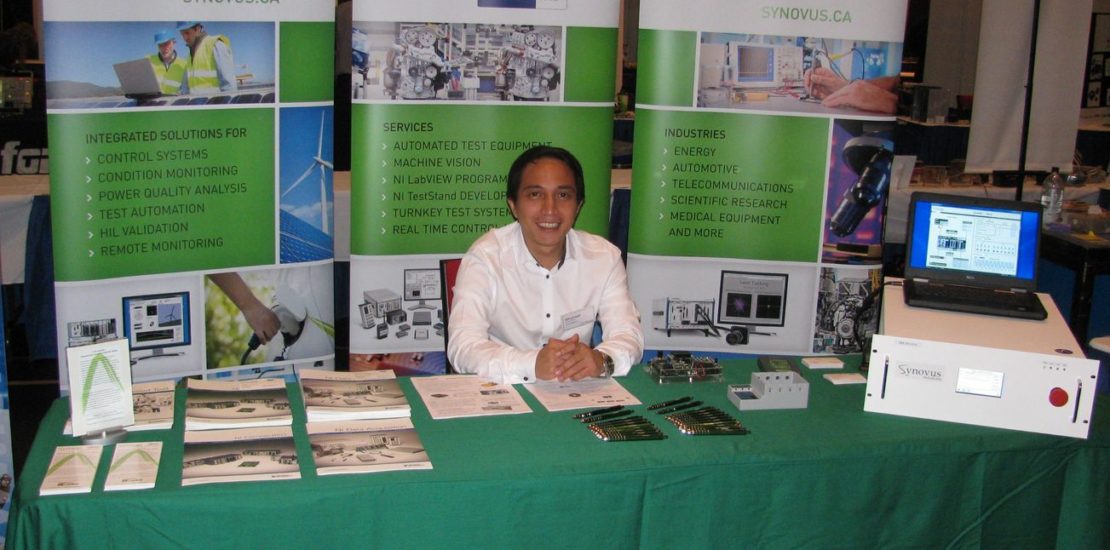 This year again, Synovus Solutions will be exhibiting at the Eptech tradeshow in Vancouver. The event is held on Thursday, June 2nd at the Hard Rock Casino in Coquitlam and is free to attend. With its table top format and 100+ exhibitors, it is a great event to discover the latest technologies in product design, test equipment, electronic components.
This will be an opportunity for you to meet a few of our engineers and to discuss your applications of LabVIEW and Automated Test Equipment (ATE). We will also be showcasing our Symplify™ platform, our SBX enclosure and some of the most recent National Instruments technologies.
One of our engineer, Michael Panganiban, will also be presenting about "Reducing time to market with Hardware In the Loop (HIL) testing". That presentation will be help at 1PM in the upper foyer. Please register for the event by contacting us at "events@synovus.ca".