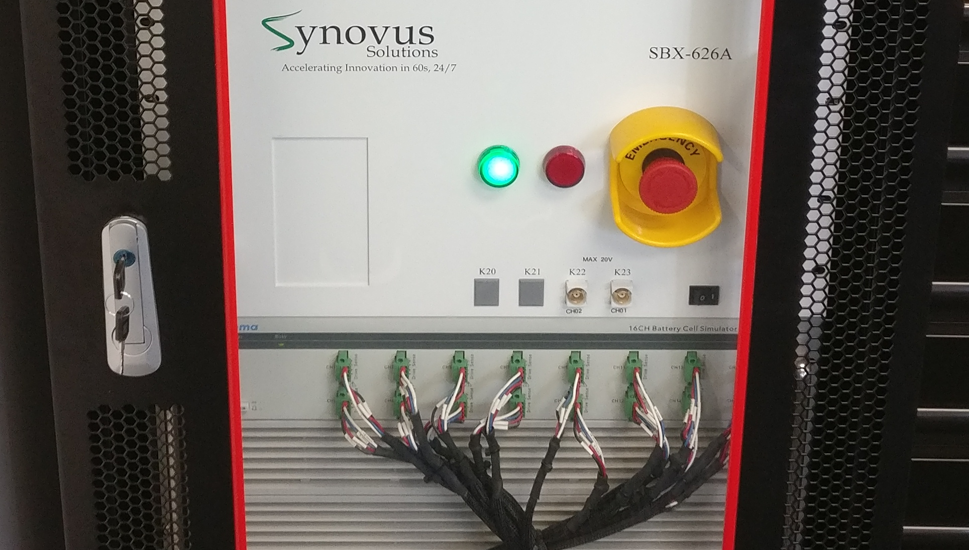 Discover Battery ("DB") leads in the design, manufacturing, and distribution of Lithium batteries to replace standard lead-acid batteries in motive power and energy storage applications. This new technology from DB offers significantly higher power and higher energy density. However, unlike traditional lead-acid batteries that are passive, LiFePO4 ones require a Battery Management System (BMS). The main functions of that controller include:
Move more energy faster (FAST CHARGING)

Safely deliver peak power (SURGE POWER)

Automatically optimize performance with different charging sources (DYNAMIC PERFORMANCE)

BMS communication between batteries in parallel and with external devices (LYNK PORT)
Most importantly, the BMS needs to ensure that the battery remains safe at all times (RELIABLE AND SAFE)
When DB presented the problem to Synovus, the requirements had all the components of a typical challenging project: the product to be tested includes custom embedded logic that is evolving, there is a large number of Inputs and Ouputs (I/O) to frequently update and different instruments with multiple communication protocols to be synchronized to provide a realistic virtual environment for the Device Under Test (DUT).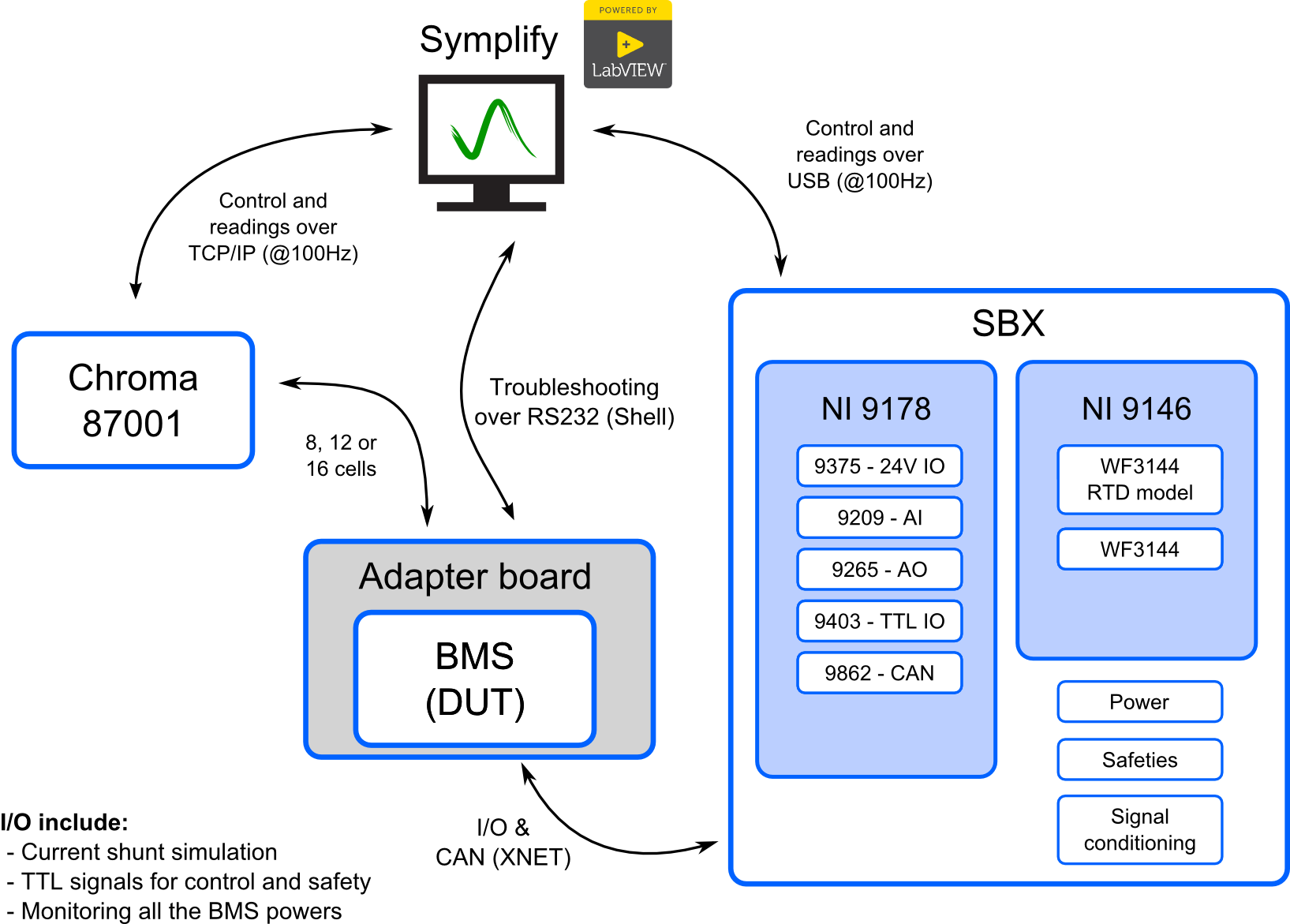 After successfully delivering this project to DB, Synovus wrote a paper to show how an Automated Test System (ATS) helped address those problems and also what features and design decisions were made to avoid common pitfalls and challenges.
The table below lists some of the benefits achieved by Discover Battery but the main one is that it sped up their firmware release process from 3 months to 2 weeks!